Meet Rubix
Certified Courthouse Facility Dog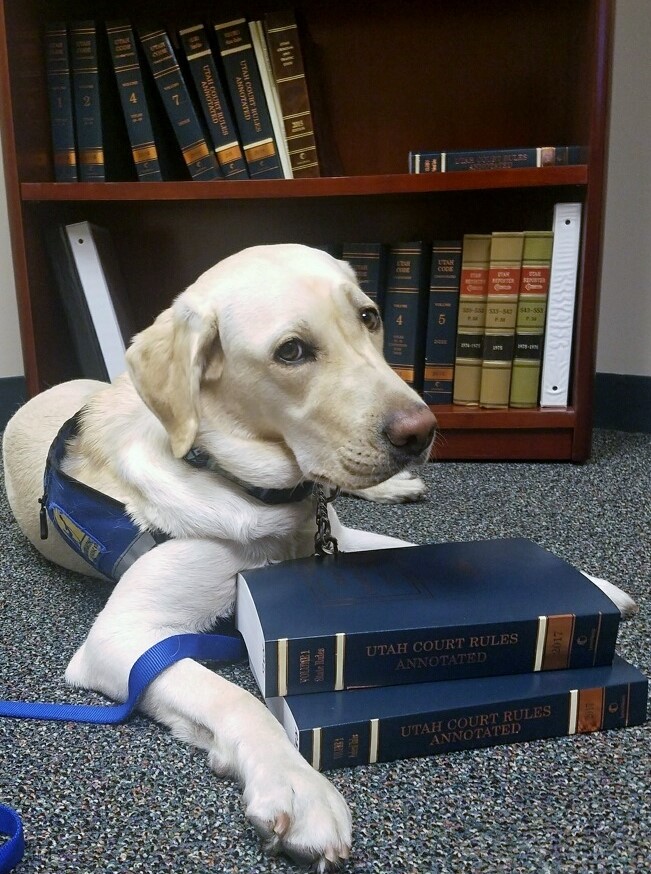 Hobbies: Hiking, trail running, snuggles and napping.
She loves to be pet and visit with kids and adults.
She works here at the Weber County Attorney's Office with our staff.
She can attend court proceedings such as hearings, trials, sentencings and law and motion calendars.
She is very calm and has the same training as a service animal.
Rubix was acquired through Canine Companions for Independence (CCI), an internationally recognized organization that trains courthouse facility dogs and is accredited through Assistance Dogs International (ADI).
This defines a courthouse facility dog as a graduate from an assistance dog program that is placed with a professional to assist various people in need. She specializes in comforting victims of crime through the criminal justice system here in Weber County.
District Court Request form to use Rubix
Juvenile Court Request form to use Rubix
General Request form to use Rubix
Handler Information:
Jessica Willis
Victim Witness Coordinator
Weber County Attorney's Office
2380 Washington Blvd Suite 230
Ogden UT 84401
Phone: 801-399-8378
Email: jwillis@co.weber.ut.us
Additional Information on Courthouse Dogs:
CourthouseDogs.org
Facebook.com/CourthouseDogsFoundation/