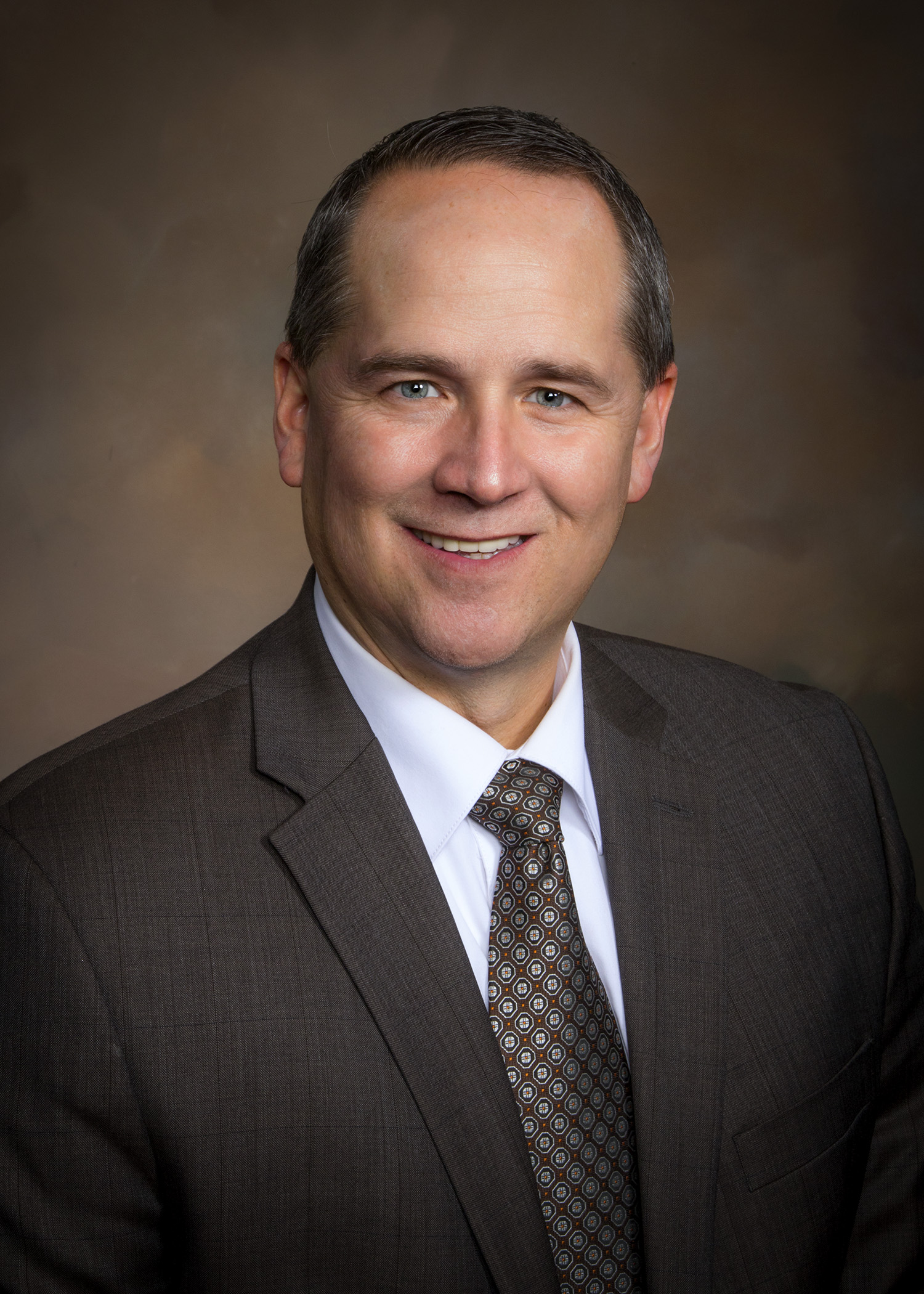 James Ebert serves as a Weber County Commissioner, representing a diverse and creative community located at the foothills of the Wasatch front. Weber County has a population of 248,000 people and is known for an amazing outdoor environment and high tech clustering of aerospace technologies. Commissioner Ebert is committed to building a prosperous county through economic and community development.
James has served his community for over 25 years as a member of law enforcement, as a community volunteer and youth coach, and as an elected official. James worked for the Riverdale Police Department, serving as a patrolman, traffic officer, detective, sergeant, and as the administrative lieutenant for the department. James attended Weber State University, graduating in 2007 with a Bachelor's degree in Criminal Justice. He embraces open ideas of innovation, resiliency, and collaboration.
Since taking office in January 2015, he has prioritized Economic and Community Development as a focal point to the creation of prosperity in Weber County. To assist with this endeavor, he has taken on issues such as: poverty, diversity, physical and behavior health, criminal justice reform, business development, low income housing disparity, and homelessness.
James serves on numerous boards and committees to address these important issues. He has served as the Chair of the Weber Human Service Board, Health Department liaison and Board member, Wasatch Front Regional Council Board member on both the Regional Growth and the Economic Development teams, Chair of the Weber County Welfare Reform Commission, and Weber County's diversity initiative.
James and his wife, Steffani, live in Farr West and love living in that community. They have four sons, one daughter, and two grandchildren. Their family enjoys camping, playing and coaching sports, and being involved in their community.