Construction & Demolition Landfill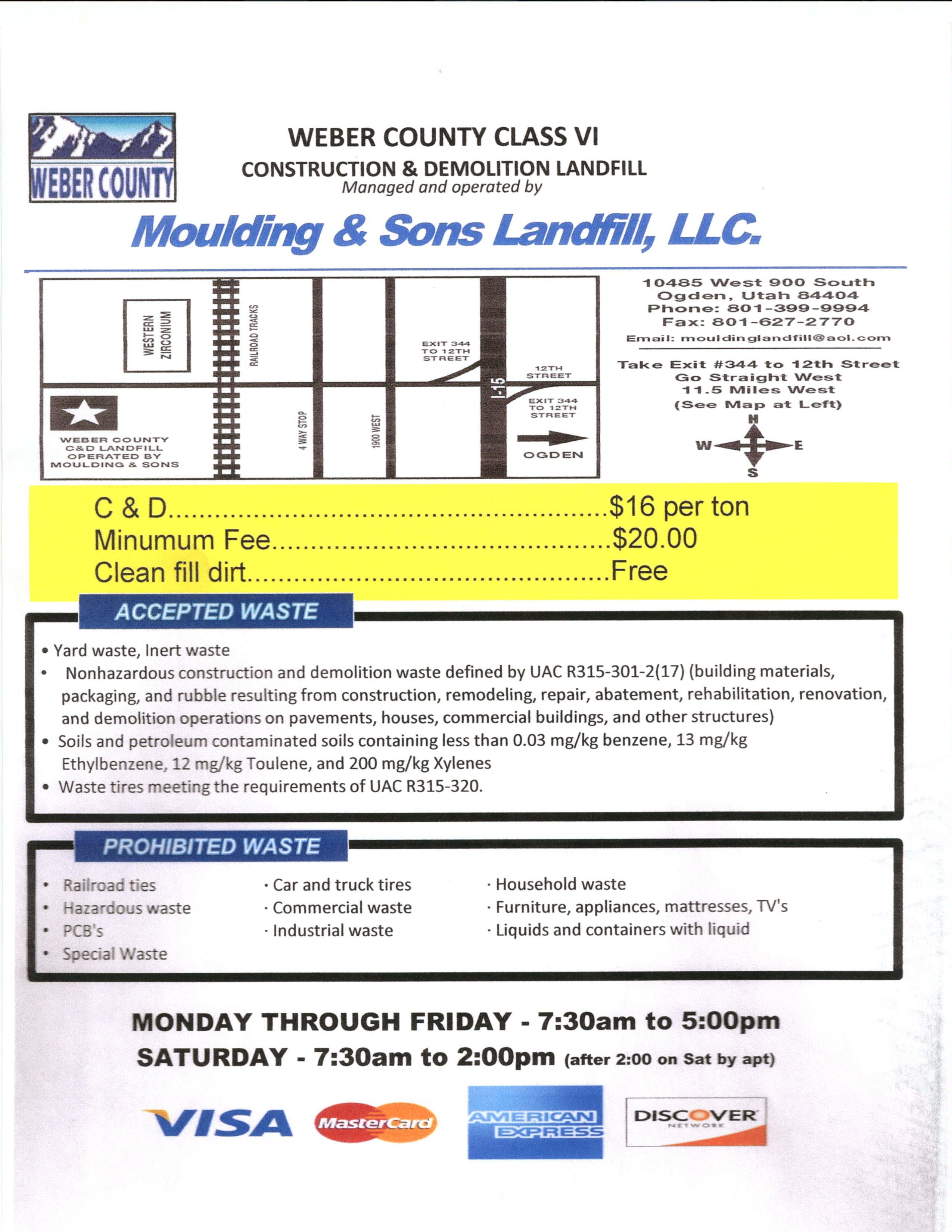 ---
Acceptable Wastes:
General garbage, demolition materials, yard waste, animals.
Household Hazardous Waste Program:
---
Hours of Operation:
Monday to Saturday 9:00 a.m. to 5:00 p.m.
The household hazardous waste program is for all Weber County residents. The program is FREE for household quantities of hazardous waste. Small business owners may be assessed a fee depending on quantities brought in. For more information please call 801 399-8803.
We encourage residents to take advantage of our FREE re-use center during the spring and fall only. The re-use shed contains used paint, thinners, approved pesticides and other misc. used products brought in by the public. It is available during regular business hours.
Oil - 5 gallons per day per resident - Free to drop off
Antifreeze - 5 gallons per day per resident - Free to drop off
Unacceptable Waste:
---
Asbestos
Free Liquid Waste
Medical Waste
Sewage or Sewage Sludge
Compost Facility:
---
Closed moved to Transfer Station at
867 West Wilson Lane
Ogden, Utah 84401