Solid Waste Management - Education
Free Educational Tours and Programs are available upon request to scouts and other public groups.
Kids Recycling Sites: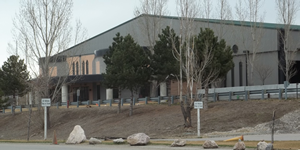 Solid Waste Transfer Station
---
Notice: The Transfer Station no longer accepts recycling waste. Search the web for facilities accepting recycling product.
---
Home
Background
Rates
Construction & Demolition Landfill
Household Hazardous Waste
Education
Curbside Garbage Collection
---
Phone:
Scale House: 801-399-8358
Administration: 801-399-8803
Compost Phone: 801-726-8212
Address:
867 West Wilson Lane
Ogden, Utah 84401
With the high volume of train traffic at the intersection of 867 W Wilson Lane it is recommended as an alternative for residents and commercial drivers coming to the facility to use 24th Street. Come down B Avenue turning left onto Exchange Road and travel half a mile to the transfer station taking the second entrance. This will allow you to completely avoid all train traffic both in and out of the facility.
Operating Hours:
Monday to Friday 7 a.m. to 5 p.m.
Saturdays 8 a.m. to 5 p.m.
Closed Sundays
Closed Major Holidays:
New Years Day - Jan. 2: Close @ 2
Martin Luther King Jr. Day: Close @ 2
Presidents Day: Close @ 2
Memorial Day
Independence Day - Tuesday July 4th
Pioneer Day July 24th
Labor Day
Veteran's Day - Nov 10: Close @ 2
Thanksgiving
Christmas
Other Holidays (open till 2:00 p.m.)
Martin Luther King Jr. Day
President's Day
Juneteenth (open all day)
Columbus Day (open all day)
Veterans Day
---
Construction and Demolition:
Moulding & Sons Landfill LLC
10485 West 900 South
Ogden, Utah 84404
Phone: 801-399-9994
Fax: 801-627-2770
Email: mouldinglandfill@aol.com

Hours of Operation:
Monday to Friday 8 a.m. to 5 p.m. Saturdays 8 a.m. to 5 p.m.